PADI Scuba Diving Lessons in Honolulu, Hawaii

808-224-7857
Honolulu, Hawaii

Experience scuba diving lessons in Honolulu, Hawaii with Rainbow Scuba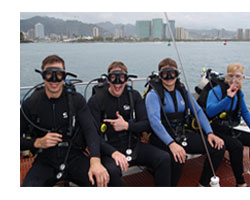 Our Hawaii scuba diving classes are designed to optimize the time spent on your Hawaiian vacation. You too can experience the thrill of becoming a diver by taking our Hawaii scuba diving courses here in Honolulu. Discover the exotic Hawaii scuba diving fish species only found here in Honolulu, Hawaii.
PADI Scuba Diving Instruction Hawaii, PADI Scuba diving Lessons Honolulu, PADI scuba diving Classes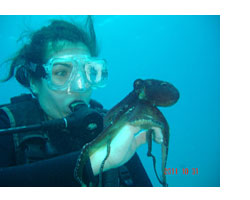 This popular Hawaii scuba diving school offers a number of innovative Honolulu scuba Lessons, scuba diving classes combined with PADI accreditation in Hawaii. Through the generally identified PADI Open Water Diver training course, the advanced PADI diving certification, to your professional stage of Hawaiian PADI certification courses are all taught and practiced here on your Hawaii scuba diving vacation.
PADI certification, Hawaii scuba diving, Honolulu scuba Lessons