Scuba Diving Sea Tiger Shipwreck Honolulu, Hawaii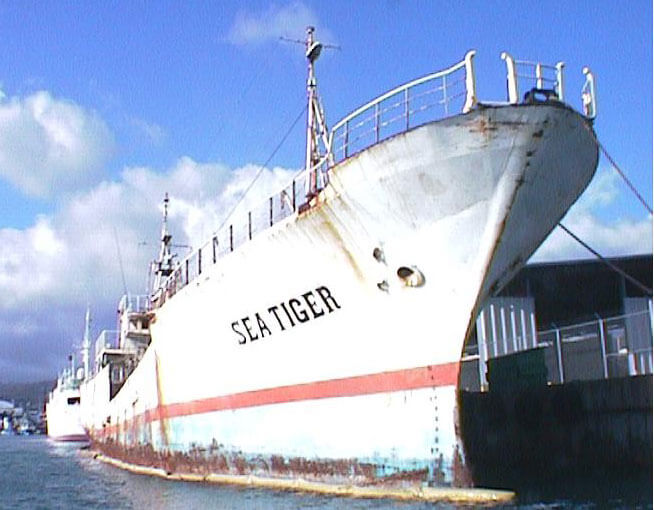 Sea Tiger Shipwreck:
The Sea Tiger shipwreck did not go down with pirate treasure, or in the storm of the century, or even attacked by kamikazes. This intentional sunk shipwreck peacefully slipped under the waves in 1999. The history of how our favorite shipwreck Sea Tiger, became a wreck is quite interesting.
In 1992 know then as the Yun Fong Seong No. 303, it was caught smuggling 93 illegal Chinese immigrants. It seem Harbor master was trying to hail the ship but there was no answer, just the vessel barreling down to the pier.
2 tank Shipwreck and Reef boat charter $150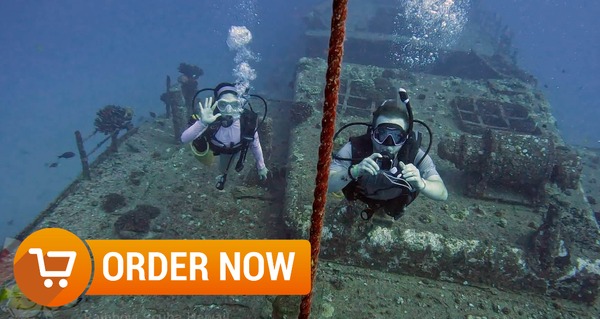 The five crew members severed various prison terms in what immigration officials say was Hawaii's largest seizure of illegal immigrates. The Justice Department seized the Yun Fong Seong No. 303 and sold it at auction.
The Sea Shepherd Conservation Society bought the ship for $40,000 in 1993 and planned to use it to harass and ram fishing vessels that lay drift nets. The Yun Fong Seong No. 303 was to be renamed UN Resolution 42/216, after the United Nation resolution that bans drift nets. The society's plan fell through and the Yun Fong Seong No. 303 ended up selling it in 1994 to a Vietnamese fisherman who renamed it Sea Tiger.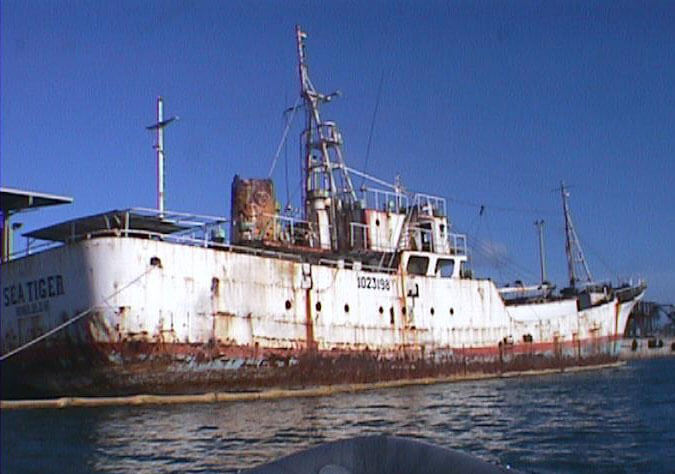 The Sea Tiger kept repeatedly leaking oil and fuel into the Honolulu Harbor which led Hawaii Coast Guard inspectors to severally fine the owner on several occasions. Eventually they siege the vessel were it was abandoned at Pier 40.
The state was planning to tow the Sea Tiger 12 miles out to sea and sink it until Voyager Submarines bought it in 1997 for $1. It took Voyager two years of paperwork and $250,000 in cleanup and preparation costs to get all the approvals from the state Department of Land and Natural Resources, health department, U.S. Coast Guard, and the Army Corp of Engineers. They spent $100,000 just getting rid of 100 gallons of fuel and oil left in it. Voyager is no longer in business and only scuba divers frequent the Sea Tiger shipwreck now.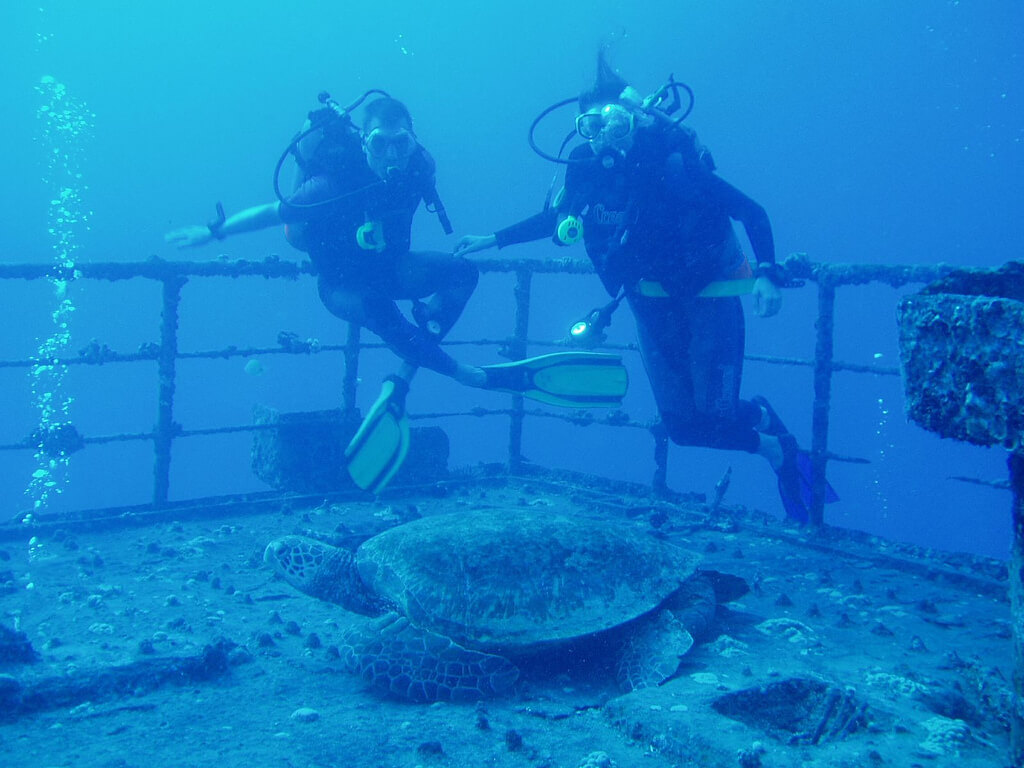 This 189 foot Hawaii shipwreck rests in 123 feet of water, it is the deepest recreational scuba diving shipwreck in Honolulu, Hawaii. This Hawaii shipwreck offers penetration through its cargo holds, inner cabins, engine room, narrow passageways, and stairwells of the ship.
Check out our Hawaii scuba diving school for more PADI scuba diving courses and instruction, like the PADI Wreck Diver Course or the PADI Deep Diver Course while diving on this shipwreck in Hawaii.