Best Diving Hawaii Scuba Dive Sites
808-224-7857
Honolulu, Hawaii
Best diving sites in Honolulu Hawaii
Amongst the stunning Hawaii destinations you'll find the island of Oahu having the best diving in Hawaii. Having a amazing selection of Honolulu Marine life as well as numerous Hawaiian shipwrecks to discover, we have been trying hard to present you with the finest Hawaii scuba diving tour experience Honolulu, Hawaii can provide!
Our company is a PADI scuba diving accredited training center and assure a secure as well as fascinating Hawaii scuba and PADI Scuba diving lesson expertise. Your personal Hawaii PADI training course & Honolulu scuba shop is RainbowScuba.com!
Hawaii's Best Ship wrecks for Scuba Diving in Oahu, Hawaii
In the event the best diving in Hawaii is desired, these are definitely the very best shipwreck and reef diving sites around the island of Oahu, Hawaii.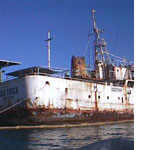 #1. Sea Tiger ship wreck:
The Sea Tiger is situated on the 120 foot floor, in which this particular Hawaii offshore fishing boat has developed into a massive underwater man made reef for eagle rays as well as the place to find several different ocean types of fish, from shortsighted moray eels to fragile nudibranchs. Erect and yet quite definitely complete, this is certainly among the best ship wrecks throughout The Hawaiian islands intended for penetration by skilled Hawaii scuba divers.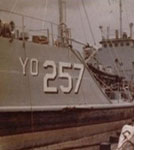 #2. YO-257 ship wreck:
The YO-257 as well as San Pedro were sunk in close proximity to Waikiki for the provision of points of interest because of submarine organized excursions. Both have been quickly implemented as a result of the surroundings. Heavily blanketed with marine growth, typically the YO-257 hosts numerous Hawaii green sea turtles, in addition to everyday spectacular selection of Local species of fish. The actual stern portion of the retired Navy yard oiler provides a reasonably ample swim through which is usually covered in coral formations. These Ship wrecks were prepared for the purpose of scuba diving having openings cut directly into their hull for the purpose of accessibility as well as enjoyment.
The San Pedro ship wreck had been included for an additional man made reef around 1996. The San Pedro continues to be a idyllic habitat when it comes to Hawaiian Sea turtles as well as white tip reef sharks.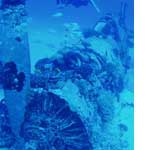 #3. Corsair plane wreck:
The Corsair in Hawaii is actually a bit of historical past in which all scuba divers in Beautiful Hawaii can take advantage of. While not a causality of warfare this particular Corsair airplane wreck on Hawaii has experienced activity in various areas within the Pacific ocean. These days vast majority of activity this Corsair airplane wreck sees originates from scuba divers, it's an incredible Hawaii scuba diving site!
Best Coral Reefs to Scuba dive in Hawaii
Our company scuba dives upon the best Hawaii diving sites on Oahu seven days a week simply because your Hawaii scuba diving vacation in Hawaii is definitely our main concern.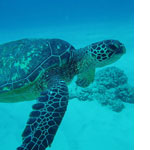 This particular coral reef is actually overflowing with Hawaii green turtles, trigger fish, octopus and also moray eels. These types of lava fingers stretch out to and from the shoreline. You can easily navigate as well as having fun practicing photography or simply experience the hospitable marine life on Honolulu, Hawaii.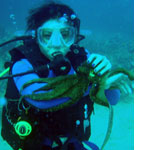 Whilst scuba diving this unique horseshoe formed coral reef you are likely to observe Hawaiian octopus, moray eels, puffer fish, butterfly fish as well as Hawaii sea turtles. Additionally a fantastic location for locating White tip reef sharks around this coral reef.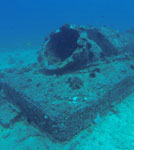 This Hawaii dive site will provide you with straight forward navigation and also the possibility to observe the elusive dragon eel. A former storm water pipe having a large variety of marine life to see or watch and photograph.